Congenital Glaucoma and Dr Ahmad Khalil
Dr Ahmad Khalil; A lifetime dedicated to the treatment of glaucoma in children or congenital glauoma in Cairo, Egypt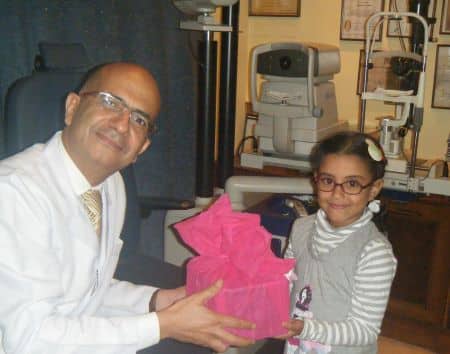 Dr Ahmad Khalil has been very actively fighting congenital glaucoma for more than 25 years in Cairo, Egypt. He has successfully operated on more than 1500 surgeries for children with congenital glaucoma from Egypt and other parts of the world. Many children from Arab and African countries are brought by their parents to Dr Khalil Eye Clinic, well renowned for the surgery and treatment of congenital glaucoma. 
The number of cases of children glaucoma operated by Dr Khalil is one of the highest figures in the world for congenital glaucoma surgery. This is also due to many referrals from various primary and secondary care eye doctors and centers.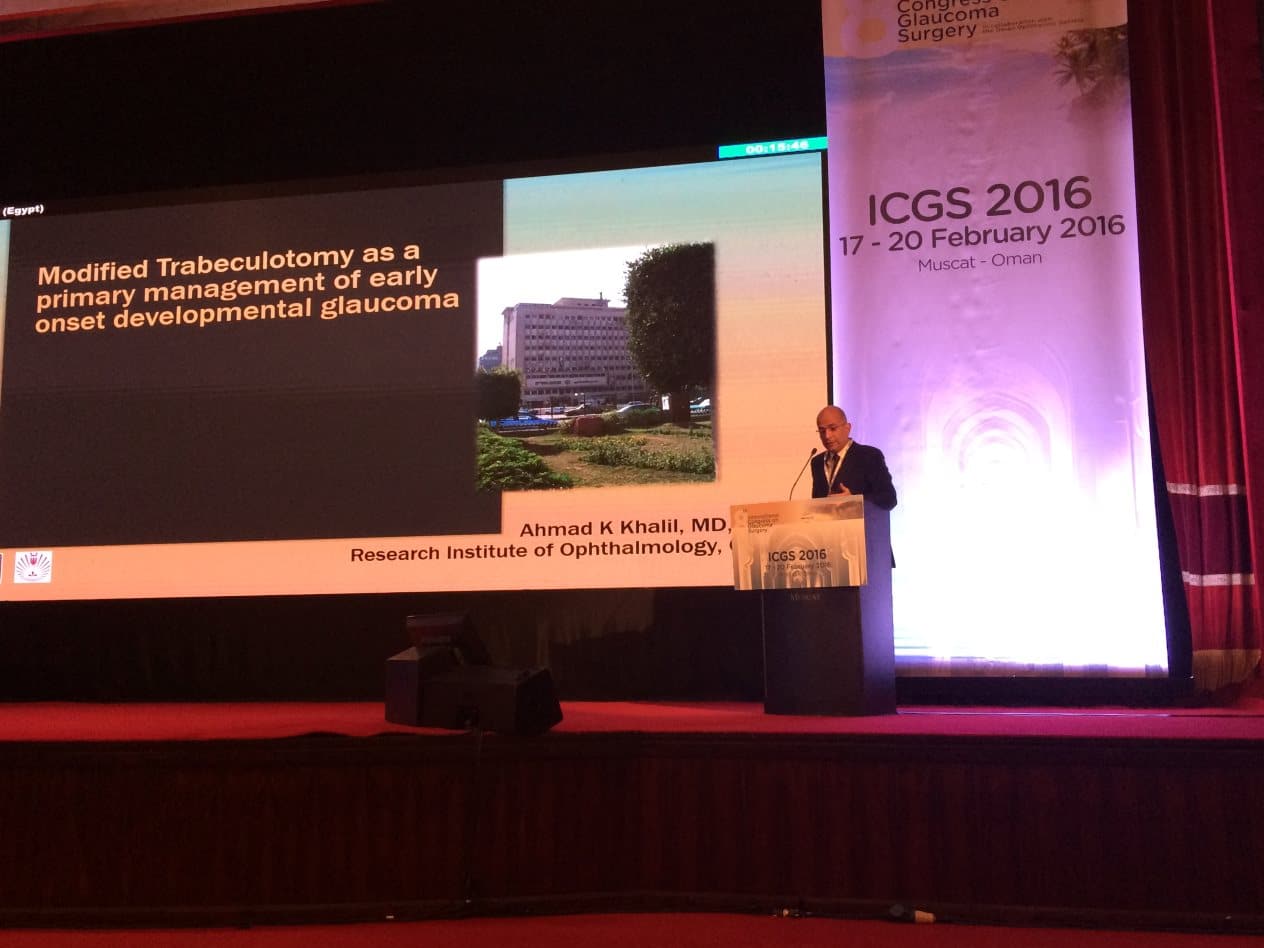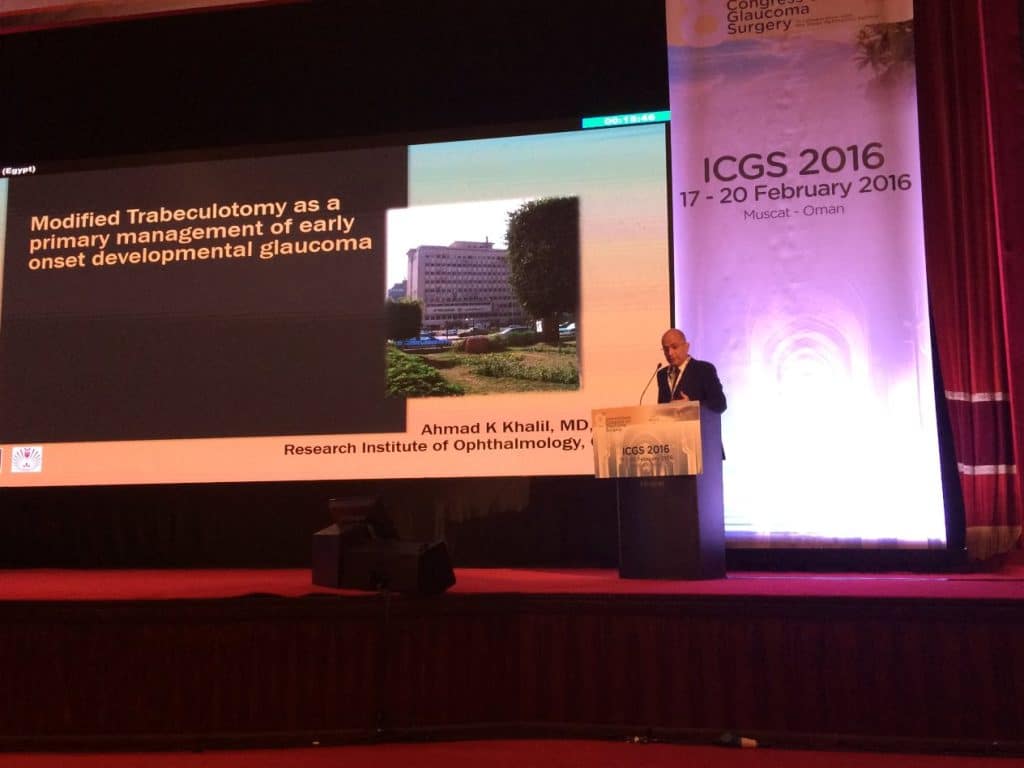 Dr Ahmad Khalil, taking the lead and following up new developments in treating glaucoma in children
Dr Ahmad Khalil has wrote many book chapters in international glaucoma books about congenital glaucoma, its explannations, its treatment, and the modified operation he has been sucssfully performing for hundreds of congenital glaucoma infants since 1998
Dr Khalil is propagating the knowledge about congenital glaucoma in almost all national, regional, and many international meetings, in Egypt and abroad, and is being invited in many prestigious locations around the world to present his understanding and surgical technique on congenital glaucoma
Some of the happiest momentsfor Dr Ahmad Khalil are when young teenagers, who were inflicted with congenital glaucoma at their birth, visit him, many years after having successful operations for their congenital glaucoma on their eyes, their congenital glaucoma.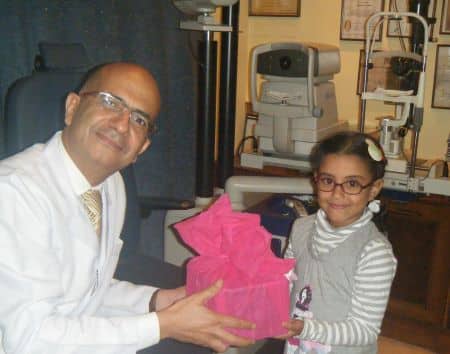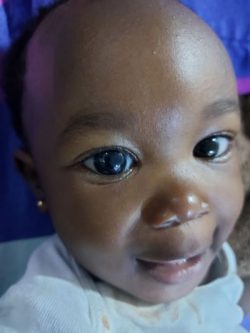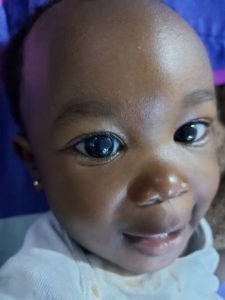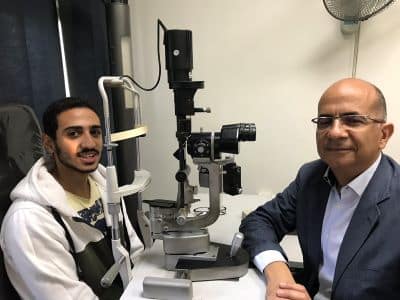 Thank you for taking care of our child with congenital glaucoma
Messages from the parents of children who had their congenital glaucoma operated by Dr Ahmad Khalil
Dear Dr. Ahmed Khalil, We would like to express our genuine gratitude for your dedication to our daughter's case. We thought we'd share our experience here if you don't mind. Our daughter, Zeina was diagnosed with children glaucoma (Primary Congenital Glaucoma). We did lots of research and Dr. Ahmed was the most recommended to us. He was honest, direct and really helpful explaining the case as extensively as possible. After the successful operation on the first eye, the second was successfully done too. In regards to our worries and concerns, Dr. Ahmed was very understanding and really helped us through them in a very patient and approachable manner. We even sent him weekly photos to review her eye progress, he was very welcoming and keen on following up on her case. We now consider him as part of our family for all the good he's done for us. We do highly recommend him. Regards
To Dr Ahmad Khalil With sincerest regards and appreciation, we would like to thank you for taking care of our daughter Wessam's case. She was suffering from congenital glaucoma since she was born. We owe you for all you have offered to us and to her of moral support, frank explannations and description of her case. We would like also to express our appreciation for your care and bearing our anxiety and concerns, your patience to our questions and concerns regarding our daughter condition in every time we come from Aswan to your eye clinic, and your answering our many phone calls from Aswan whenever we had questions in between examination visits. Our best thanks for the esteemed Professor Dr Khalil, whom we consider a dear friend. We pray to God for your continuous health and happiness, as you brought happiness to us and to our daughter to enjoy her childhood, and for helping us to pass times which were difficult and painful. With all appreciation and gratitude Parnts of Wessam Mostafa, Aswan
A tablet from the parents of Fajr from Saudi Arabia, who had her successful congenital glaucoma operations done by Dr Ahmad Khalil Thanks and appreciation to H. E. Dr Ahmad Khalil It is our obligateion to offer you words of Thanks and appreciation. But we stand short of being able what to write! We put a Jewl on a jewl and a ruby on a ruby to mae a chain of appreciation verses for your kind self for all what we had of your interest and care during the operations and treatment course of our daughter We wish you everlasting prosperity and progress. parents of Fajr Al-Joraibi, Kingdom of Saudi Arabia
Years after having her congenital glaucoma operated and treated successfully by Dr Khalil in 2003, Menna one best friend of Dr Khalil Eye Clinic, is paying a visit to her friend Ahmad Khalil with a present she carefully chose. Menna is the girl shown for many years on the site and in some publications having her eye pressure measured in Dr Khalil office while slightly under 1 year of age.