Cataract Surgery in Cairo
If you have an eye cataract..
If your vision has faded as a result of cataracts, your likelihood of recovering more youthful vision with modern cataract surgery is exceedingly high, and you will likely enjoy a rapid recovery of enhanced vision with little disruption to your lifestyle after cataract surgery.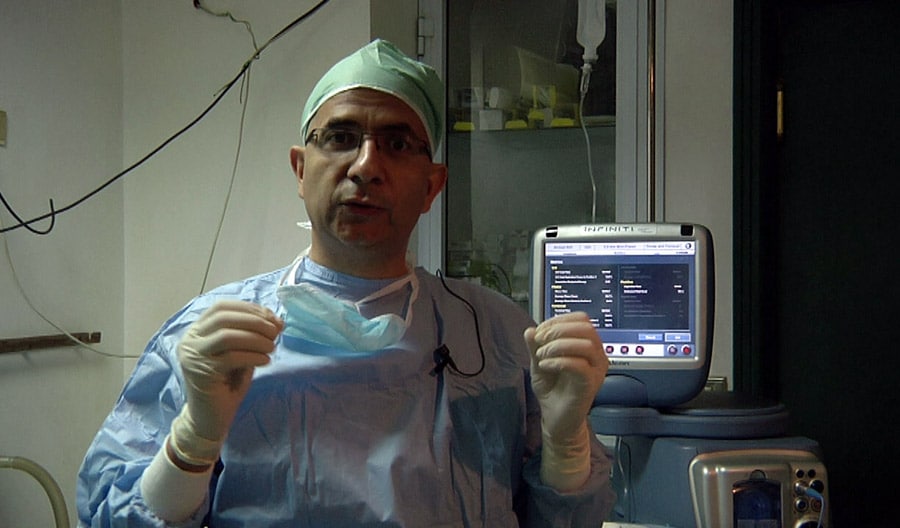 Modern advances in cataract surgery and its skills, as well practiced by Dr Ahmad Khalil, have significantly bettered its outcomes.
The recent addition and success of various intraocular lens options that can be implanted during modern cataract surgery like: multifocal, trifocal extended depth of focus (EDOFs) intraocular lenses, and toric intraocular lenses has helped in the simultaneous correction of presbyopia, myopia, hyperopia and astigmatism. These developments in cataract surgery have proved to be a huge leap forward in the outcome following cataract surgery. They offer a much better quality eyesight. As is the case with many of the patients operated by Dr Khalil in his clinic in Cairo, Egypt, these lenses can free the patient from the need to even reading glasses addition after surgery, and justifiably enough have added the name REFRACTIVE to modern cataract surgery.
When cataract or lens opacity are significant enough to interfere with your daily activities, then it needs to be removed. Modern cataract surgery in the form of small incision PHACO cataract surgery and foldable (soft) lens implantation (including the new multifocal lenses) is currently the best recognised procedure for the management of cataract. This is done by Dr Khalil in some of the best centers in Cairo, and patients get out of the hospital in the same day.
The Cataract Surgeon, Prof Dr Ahmad Khalil
The best experience in cataract surgery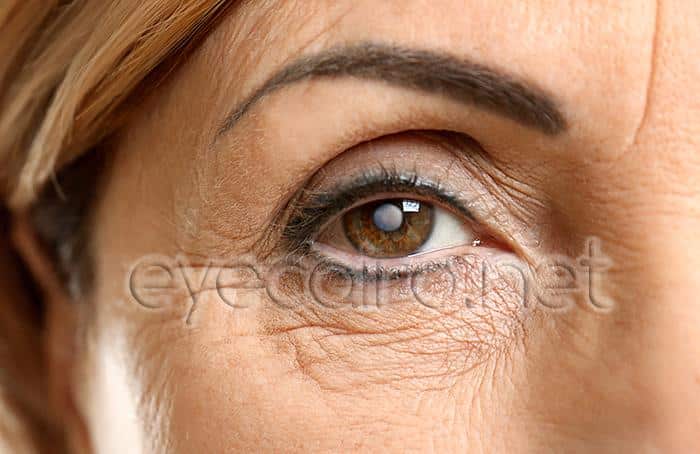 Among the leading best cataract surgeons in Cairo, Egypt, Dr Ahmad Khalil is accessing all the cutting edge developments in modern cataract surgery, coupled with continuous knowledge updates in the best known big international conferences concerned with cataract surgery around the globe (here shown during a Live Surgery transmission during a World Ophthalmology Congress).
You will have a full consultation with Dr Khalil before your cataract suregery, following which, your best options will be decided
After undergoing full consultation with in-office testing by Dr Ahmed Khalil and some other measurements, cataract operation is usually scheduled in an outpatient surgery center. Anesthesia is provided by a highly specialized anesthesiologist, and medical clearance is required from your internist. Most patients can expect to spend several hours at the surgery center, however the procedure itself usually takes less than 10 minutes.
Messages from some of Dr Khalil Eye Clinic friends, who had their eye operations done by Dr Khalil
To distinguished Genius, Prof Dr Ahmad Khalil: Please accept my sincere thanks for your proper medical care of my condition. I came to you with diabetic eye disease, cataracts, and glaucoma.... because of your distinguished care of my condition, my chronic diseases is controlled, and thanks to your dextrous hands, you performed my cataract operations, and I could resume my favourite hobby of reading, and go back to driving....your total care of my eye conditions
Thank you very much for the clear eyesight I have after several years of unclear vision. Mr Hassan Huwaidi from Libya had his cataract operation, with lens implantation inside the eye done in Cairo by Dr Khalil
Mrs. Huwa, had for many years, a very difficult case of long-standing cataract, which got hardened over the years, which was almost totally dislocated from its place, a situation very tough to treat. Her clever eye doctor in Nigeria ecommended her to visit Dr Khalil Eye Clinic in Cairo. She had her eye operations successfully done, and could go home, seeing well for the first time in many years.
I want to thank you for being God's hand in giving me back my sight, such a bless that is worth a fortune. I can't find words to express my gratitude and gratefulness. The procedure was a piece of cake, it was a painless journey that I feared so much until I was only comforted by your confident and calm voice explaining every step and making it so much easier. Your care about details is exceptional.
The procedure took about 15 minutes. There was no pain whatsoever. But the benefits are soon realised with more improvements in following days.
I was so pleased to find Dr. Khalil for my cataract surgery! My wife and I appreciated so very much his professionalism concerning the surgery and his explanations of everything that was going to happen. We feel that we could not have gotten better care anywhere.
Dr Khalil Eye Clinic Specialties
A wide range of eye care procedures is offered at the highest standards at Dr Khalil Eye Clinic