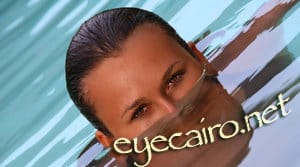 WHAT TO EXPECT AFTER LASIK..
In general, you have a very high chance of achieving 6/12 vision or better after refractive surgery. More than 95 percent of people who've undergone lasik eye surgery no longer need to depend on their glasses or contact lenses most of the time. Your results will depend on your specific refractive error and other factors. People with a low-moderate grade of nearsightedness tend to have the most success with refractive surgery. People with a high degree (over 6) of farsightedness along with high astigmatism have less predictable results..
Here are the suggestions that are given to patients regarding post-operative care and expectations:
The success rates are astoundingly high. Patients are encouraged to have
a detailed consultation with Dr Khalil prior to the day of surgery.
For the best results of
LASIK

, at

Dr Khalil Eye Clinic

you will be well tested to ensure suitability
Vision Correction Conferences
Dr Khalil Eye Clinic Specialties
A wide range of eye care procedures is offered at the highest standards at Dr Khalil Eye Clinic